Programmable keys
All keys programmable
AOC G-menu
AOC G-Menu is a free tool that you can install on your PC to have complete customization paired with maximum convenience.
RGB lighting
Make your keyboard a visual representation of your gaming style by giving it a unique and stylish look using the fully customizable RBG lighting in 16.8M colourways. You can highlight specific sets of keys like WASD, the lights, which include 12 unique effects and brightness settings, can also be manually controlled and customized directly on the keyboard itself.
Mechanical keys
The 104 visually customizable OUTEMU Red Switch keys will transform your gaming experience. Enhanced tactile feedback translates into a more precise input with every button press. A report rate of up to 1ms translates these inputs into on-screen action in the fastest possible way.
Comfort for a lifetime
Product life matters. The sturdy aluminium cover, a lifetime of 50 million keystrokes and a braided, gold-plated USB cable make the keyboard a long-lasting companion, while the detachable palm rest brings extra comfort for longer gaming sessions.
Detachable and magnetic wrist rest
We all know that intense games can go well over 30 minutes. The wrist rest supports you during lengthy gaming session and highly increases your comfort, no matter how long your raids last.
N-Key Rollover & 100% Anti-Ghosting
The more competitive a game gets, the more APM (actions per minute) you need. The N-key rollover ensures that all your input is being registered correctly. The feature guarantees that no matter how many keys you press, every single input gets noticed and implemented in-game.The N-Key Rollover goes hand-in-hand with anti-ghosting. In case you accidentally press adjacent keys, the feature eliminates "ghost" registrations and only forwards the input you intend to send.
Related accessories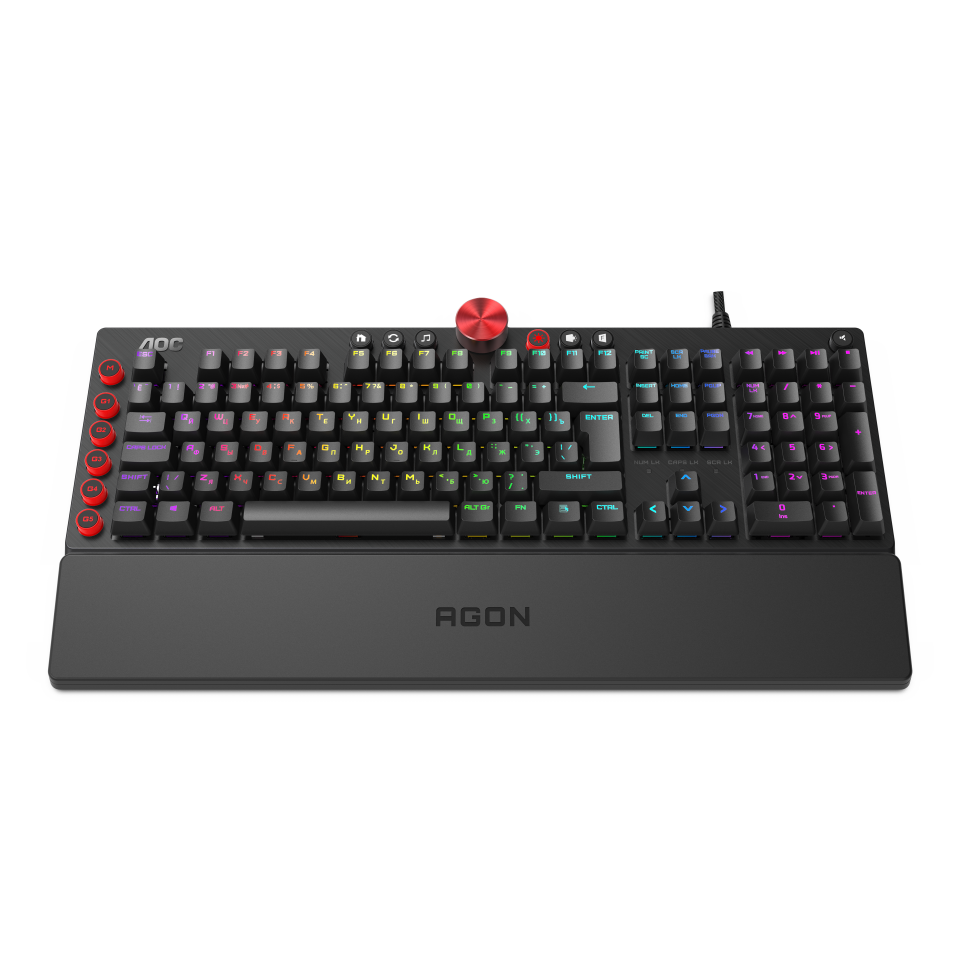 GM500
Capture the leader boards
Region selection
Do you want to open our us.aoc.com website?
You can also continue on EU website.